Meet Monica Perna, a dynamic force hailing from the province of Monza and Brianza, near Milan, Italy. With a rich background as a Globish coach & mentor, Life Coach, Bestselling author, and digital entrepreneur, Monica's journey has been marked by triumphs, resilience, and a commitment to excellence. We at CIO Global, are proud to have Monica Perna as one of the Women Leaders of the 21st Century.
Monica's academic foundation as an interpreter and translator laid the groundwork for her illustrious career. In 2012, she founded her English Academy in Milan, and by 2018, she assumed the role of director. Notably, Monica is the visionary creator of the "AUGE Method," an innovative approach to teaching Globish, the global version of English. Emphasizing experiential, interactive, and immersive techniques, Monica's method has garnered acclaim for its technological and strategic impact. A trailblazer in the transition from traditional to virtual classrooms, Monica's dedication earned her the title of Best English Coaching Provider at the MEA Business Awards in February 2023. Her leadership was further recognized with the Visionaries Award in December 2022, and in June 2023, Monica was honored by her hometown, Monza, with the keys to the city in celebration of her global success.
In 2019, Monica expanded her entrepreneurial footprint to Dubai, navigating the competitive landscape of the United Arab Emirates. Her commitment to giving back is evident in her volunteer work at Expo 2020 in Dubai and her financial support for cancer research through donations to the IEO-Monzino Foundation.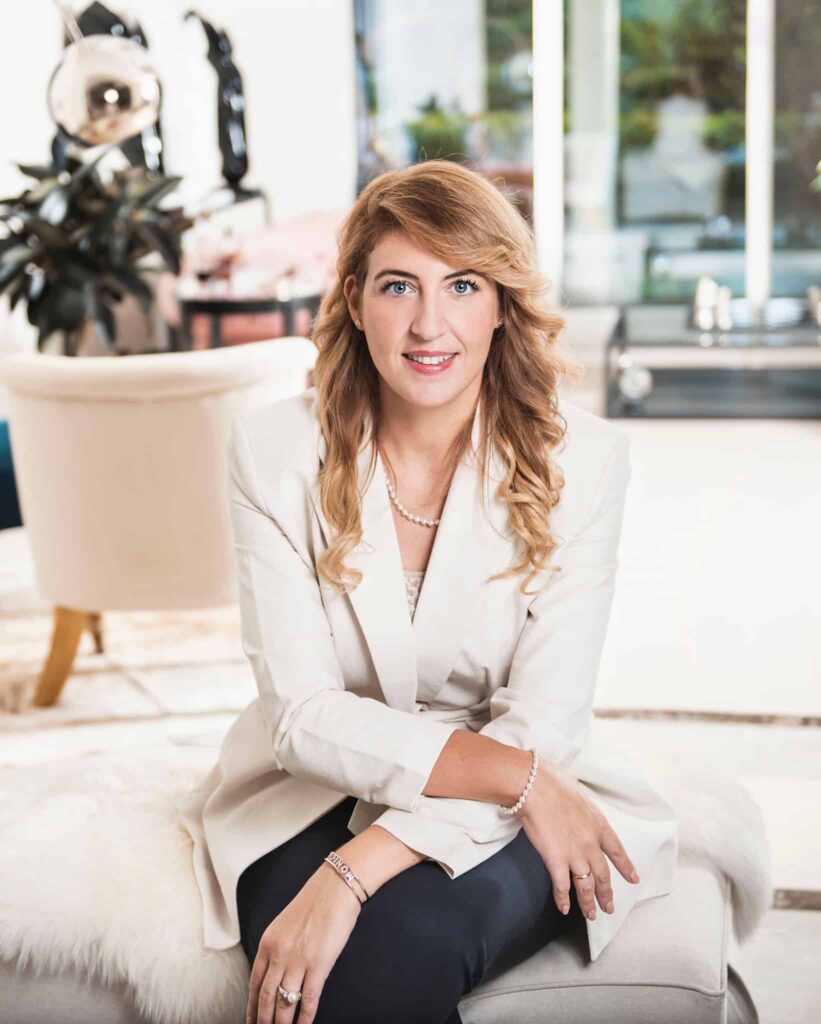 "Be a beacon of strength, innovation, and compassion. Leadership knows no boundaries when it's driven by a commitment to continuous improvement and a genuine desire to inspire others." – Monica Perna
Challenges and Triumphs
Monica's journey hasn't been without challenges. In 2017, a contractor vanished with her life savings during the renovation of her dream home in Milan. Undeterred, Monica turned adversity into opportunity. Immersing herself in study, she explored online business tools and e-learning, leading to the creation of her transformative online English program, "Impara l'Inglese con Monica," in 2018.
The loss of her mother to lung cancer at the age of 58 became another defining moment. In honor of her mother's memory, Monica redirected the trajectory of her academy and company, dedicating a portion of profits to cancer research through the IEO-Monzino Foundation. For Monica, gender is not a factor in leadership; instead, she identifies three key qualities essential for any leader: being a guide, a source of inspiration, and an example of courage and perseverance. Over the past four years, Monica has exemplified these traits, leading her team to develop over 51 educational programs, 5,000 hours of content, and serving nearly 20,000 students.
Monica's leadership philosophy incorporates resilience in the face of criticism and setbacks. She employs a mindset focused on personal growth, discipline to stay the course, an unwavering passion for her work, and the courage to embrace the unknown. Through these tools, Monica has not only overcome challenges but has emerged stronger, transforming setbacks into stepping stones towards success. In sharing her story, Monica inspires her students, emphasizing that adversity can be a catalyst for positive change. Her journey is a testament to the power of determination, continuous learning, and the profound impact of using personal challenges to uplift others.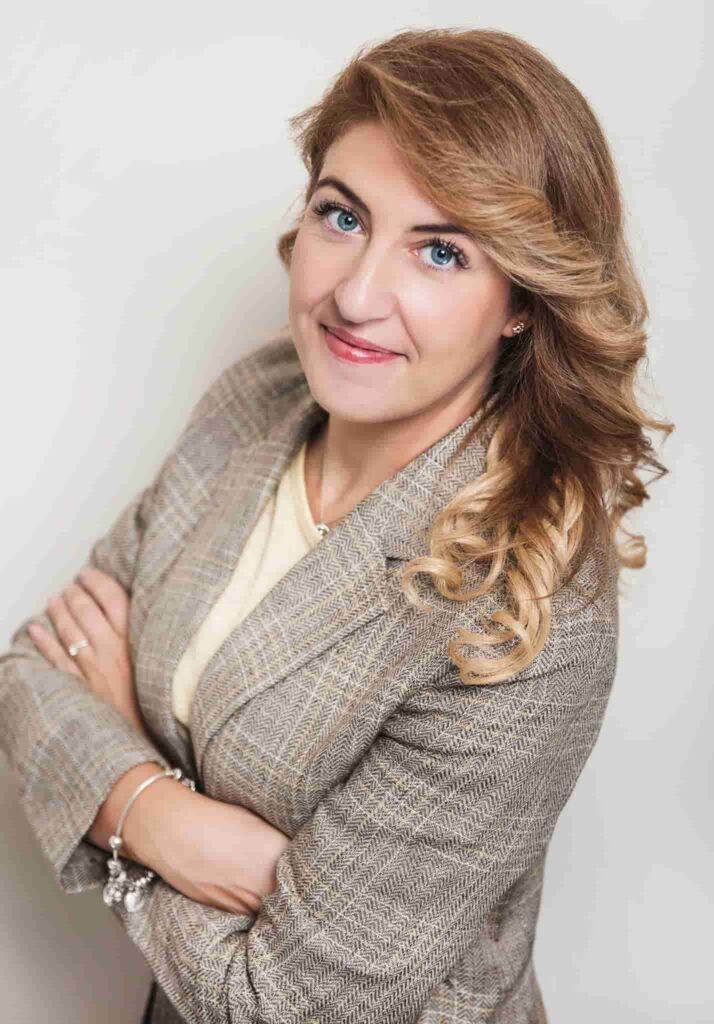 "In the realm of language education, innovation is not just a concept; it's a transformative force. Embrace change, lead with resilience, and watch the ordinary turn into extraordinary." – Monica Perna
Innovating Language Education: A Virtual Gym Success
Monica Perna's journey as a leader is marked by a commitment to innovation, and one notable achievement stands out— the establishment of a groundbreaking "virtual gym" for language education. In June 2022, Monica and her team introduced a revolutionary concept, transforming language learning in Italy.
This virtual gym allows students to hone their speaking, reading, writing, listening, translating, and memory skills from the comfort of their homes. Resembling a traditional gym, it boasts group class studios, a social lounge, and, most importantly, qualified Personal Trainers who craft personalized workout plans for each student. Monica personally selected, trained, and inspired these trainers, who now successfully operate the gym.
The impact has been profound, not just on language education but on the industry itself. The concept has garnered thousands of positive online reviews within four months, affirming its success in revolutionizing foreign language training in Italy. Monica's company, AUGE International Consulting, now boasts a team of Personal Trainers dedicated to language education, a first in the industry. Monica's leadership style revolves around being a guide and a source of inspiration for her team. Her success in establishing the virtual gym is a testament to this approach. The gym not only reflects her commitment to excellence but also her ability to create a collaborative and motivating environment.
Managing a team of 40 individuals, with 75% being women from six different countries, Monica serves as a beacon of pure excellence. She has cultivated a culture where her team sees her as a guiding force, driving them to achieve their best every day. The success of the virtual gym and the positive reviews are a reflection of the leadership philosophy that Monica instills in her team.
Staying Motivated and Growing
Monica draws inspiration from her surroundings, particularly the dynamic city of Dubai. Embracing Dubai's ethos of "Imagine, design, and execute: impossible is possible," Monica channels this spirit into her company's ethos—always running towards continuous improvement and the pursuit of excellence. The city's transformative journey from a pile of sand to a record-breaking metropolis serves as a daily reminder that challenges can be overcome with vision and determination.
To stay motivated and continue growing as a leader, Monica emphasizes the importance of exercise and maintaining a routine. "As your body moves, your brain grooves," a philosophy she not only imparts to her students but also incorporates into her daily life. She acknowledges the value of reading and learning from others who have faced similar situations. Maintaining a disciplined routine, limiting social media use, and surrounding herself with inspirational individuals contribute to her resilience and ability to navigate challenges.
Monica Perna's leadership journey transcends mere success; it embodies an inspiring transformation within the realms of language education and the lives of those under her guidance. She stands as a beacon of strength, innovation, and compassion, showcasing that authentic leadership goes beyond conventional boundaries, leaving a lasting legacy. Monica's story serves as a testament to the profound impact of her transformative power, marked by innovation, resilience, and an unwavering commitment to continuous improvement.
"True leadership is not defined by success alone; it's about the profound impact we create, the lives we transform, and the legacy we leave behind." – Monica Perna