Lisa Gable is not your average leader. With a career that spans various sectors, from government to high tech, and a commitment to empowering women and championing free markets, she stands out as a prominent figure in leadership and advocacy. In this interview, we delve into Lisa's inspiring journey, the challenges she's faced as a woman leader, and her vision for the future of women in leadership roles. We at CIO Global, are proud to have Lisa Gable as one of the Women Leaders of the 21st Century.
A Journey of Excellence:
Lisa Gable's journey began as the Student Liaison Officer in the Reagan Department of Education at the young age of 19. Her early experiences in Washington, D.C., paved the way for an illustrious career that includes being a WSJ and USA Today bestselling author and serving as CEO of several organizations, a former Presidential appointee, a US Ambassador, and a UN Delegate. Her journey is a testament to her dedication and passion for driving change.
"Lisa's motivation: 'Preserving free markets for free individuals and empowering women through education.'"
Lisa's motivation to pursue leadership roles stems from her early interest in politics and a commitment to a guiding principle – preserving free markets for free individuals. She firmly believes in the power of education and economic self-sufficiency for women, enabling them to make choices and inspire future generations. Her unwavering dedication to these ideals has shaped her exceptional leadership journey.
Lisa acknowledges that being a woman leader often meant being the youngest and one of the few women at the table. However, she embraced challenges and complex problem-solving with enthusiasm. She highlights the importance of learning and mentoring, even in her 50s, as she continues to adapt to new technologies and platforms. Lisa's perseverance and determination serve as an inspiration for women in leadership.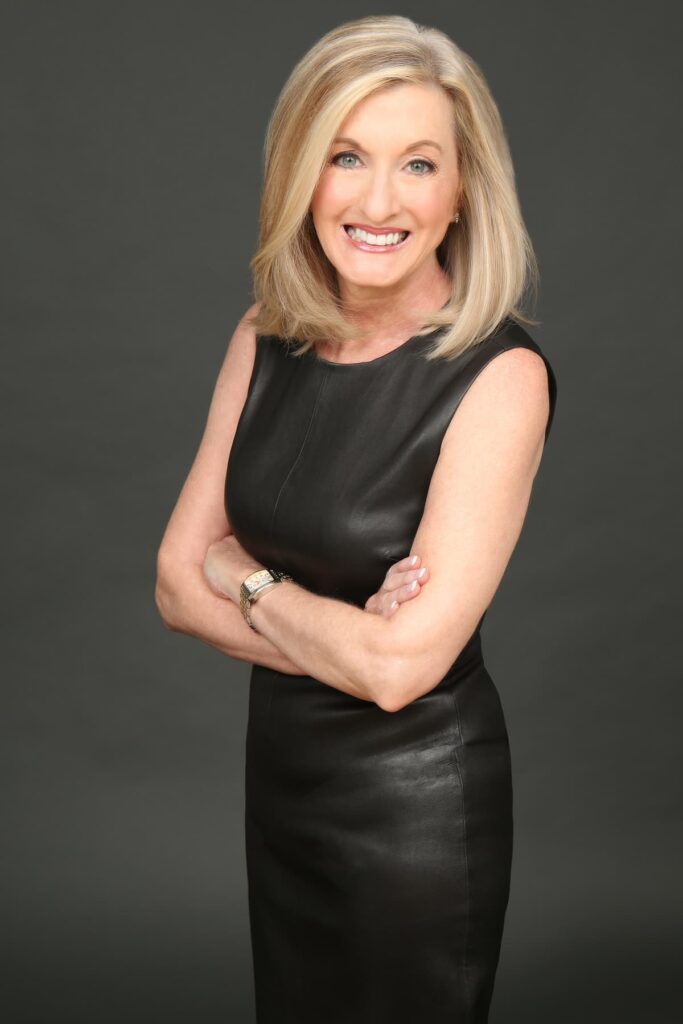 "A career that started at 19 in the Reagan Department of Education paved the way for an illustrious journey."
A pivotal moment in Lisa's career was when she joined Intel Corporation under the mentorship of Dr. Craig Barrett. This experience exposed her to manufacturing principles that she has applied to every turnaround she's undertaken since. It illustrates how learning from experienced mentors can profoundly shape one's leadership style and impact.
Inspirational Women Leaders:
Lisa's journey is enriched by her friendships with remarkable women leaders like Ambassador Barbara Barrett, Ambassador Nancy Brinker, Admiral Marsha "Marty" Evans, and Secretary Elaine Chao. These women have been instrumental in Lisa's career, guiding her and inspiring her commitment to empowering women in leadership positions. Lisa's commitment to paying forward their wisdom and support exemplifies her dedication to advancing the cause.
The Future of Women in Leadership:
Lisa envisions a future where women continue to play pivotal roles in business, government, and philanthropy. She highlights the resilience of women in conflict zones and calls on society to support female representation in decision-making forums. Lisa's passion for advancing women's roles in leadership positions underscores the importance of women's contributions to society's resilience and progress.
Lisa Gable's remarkable journey, commitment to empowering women, and dedication to mentorship demonstrate her exceptional leadership and advocacy. Her vision for the future serves as an inspiration for us all, reminding us of the importance of empowering women in leadership for a brighter and more equitable world.
"Lisa, a trailblazing woman leader, embraces challenges and the importance of mentoring."